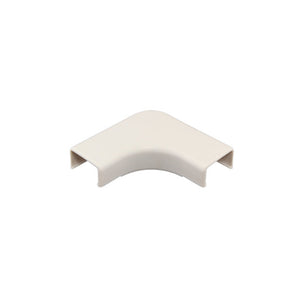 CDD Raceway Right Angle .55" x .94"  Each (White)

You are the artist, and the house is your canvas! However, even a great artist needs the right materials. Introducing our New CDD
wire track molding with adhesive backing! With Raceway you can conceal multiple cords, wires, and cables discretely all within a white paintable enclosure.
Many 
r
aceway systems require a wire track with a separate lid. This economical one piece solution is easy to install and is equipped with a flexible hinge which makes adding and removing cables simple and hassle free.
This strong PVC raceway encompasses a beautiful white finish thats completely paintable to make sure it blends seamlessly with room attire.  
CDD Raceway offers an extremely strong adhesive ensuring your cables stay where you want them.